The SwingSmart CNX has an effective design for keeping torrential rain out of the operator. We use a combination of drainage channels and seals where the covers mate and a rotating cover for the output shaft.
Additionally, every SwingSmart CNX ships with a splash guard that mounts under the top cap and swing arm. This guard prevents rain that falls on the adjacent cover from splashing up under the top cap and entering the operator. It's an important part of the design and a step that shouldn't be skipped.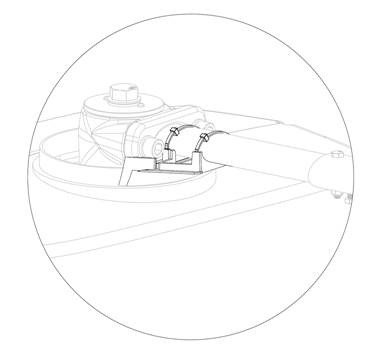 Current machines have an aluminum splash guard, it will be plastic in the future. It's attached to the bottom of the swing arm with zip ties.
The lip on the splash guard should be outside the collar on the cover.