"LL" is displayed when there is an error when learning the limits. The most common cause of this is not having the mechanical limits set FIRST before starting the learn sequence.
When you turn the function know to "learn motor 1" you can then use the arrow buttons to jog the gate and set the limits inside the operator for both the 816 and the 912L. Once you have the physical limits set, Then you follow Part 1 of the limit learn procedure.
Please refer to the 816 installation manual and the 912L installation manual for instructions to set limits.
Here is a link to the 912L installation manual:
https://support.hysecurity.com/hc/en-us/articles/360043164394
Here is a link to the 816 Installation manual:
https://support.hysecurity.com/hc/en-us/articles/360043678033
Here are some quick guide pictures that are helpful:
912L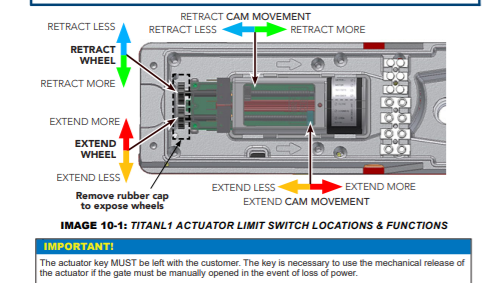 816